The Shop
For sale from the Museum Shop:
The lives of Ken Wallis Engineer And Aviator Extraordinaire *
By Ian Hancock (ISBN 978-0-9541239-6-3)
<![if !vml]>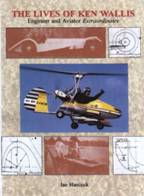 <![endif]>
The Fifth Edition of this biography of Wing Commander Ken Wallis MBE (Museum President) written by Ian Hancock (Museum Chairman) takes the content to mid 2010. Many new stories and episodes in Ken's life are included within its 278 pages, supported by 132 pictures.
The book covers Ken's schooldays and building motorbikes from the age of 11; his success with building and racing powerboats near Cambridge; then designing/building sports cars and learning to fly. Following 32 operations. as a bomber pilot in WWII, Ken spent a lot of time testing captured armament and developing equivalents; served 2 years in Strategic Air Command where he flew the giant B-36 with an atom bomb on board during the Cold War, when not being directed by General Curtis LeMay to attend automobile rallies with his "Long Dog" Rolls-Royce! Ken was called upon to solve problems with ordnance in service with the RAF, including the then new Canberra jet bomber. On a lighter side, his inventions include the first front-wheel steering slot-car circuit racing cars, with hand-made electric motors; this was back in 1942.
Ken retired from the RAF in 1964 to concentrate upon the development of his revolutionary autogyro design following first flight in 1959, and went on to double as James Bond in "You Only Live Twice" flying his own well-armed "Little Nellie" autogyro. Other film and television roles followed, plus many requests from the Home Office and MoD to fly his various autogyros with all manner of sensing or photographic equipment on board to assist the Police, and in military manoeuvres. He has also set 17 World Records for the autogyro in two classes - so 34 Records in all - and many still stand. Ken has been showered with awards and distinctions by national bodies and professional institutions here and abroad for his many achievements.
This is a short introduction to the fascinating life Ken has led but much more is covered in the softcover book.
Prices:
All proceeds from the sale of this book are donated to the museum.
Sorry - the book is now out of stock/print.
DVD: Ken Wallis - Born To Bond.
This DVD was released by Diamond-Eye Productions on 4th July 2010 to celebrate the Centenary of the first flight of the Wallbro Monoplane, built by Ken's father and uncle between 1908 and 1910. It runs for approximately 100 minutes and provides in-depth interviews and coverage of Ken's life from childhood, to doubling as James Bond flying "Little Nellie" in the 1967 film "You Only Live Twice", and on to the present day. It includes unique footage of Ken flying his beloved autogyros, demonstrating their stability in his own special way with arms and feet off the controls! Footage was also shot at the Norfolk & Suffolk Aviation Museum in Flixton where Ken has been President since 1976. A great companion to the biography "The Lives Of Ken Wallis" written by Ian Hancock, Museum Chairman.
UK price £9.95 (£11.25 by post)
Wartime Childhood Memories 1939 -1945
Compiled and edited by Pam Veale
Published in September 2008, this A4 format, soft-cover book has 132 pages and contains the previously unpublished childhood memories of 28 Museum members. Their stories relive the scares, occasional excitement and innocence of living in England during the difficult years of World War II. Civilians on the Home Front also endured the dangers and hardships of wartime Britain and attempted to follow ordinary lives when the risk of enemy bombs, flying bombs, rockets, and strafing aircraft were very real - plus the likelihood of the destruction or damage of their homes, poor rations, disrupted supplies, evacuation, and the loss of loved ones. These were not always evident to the children, however, who had the remarkable ability to bounce back and treat a disaster simply as a temporary break from games.
Pam Veale, Museum Education Officer, was influenced to encourage members to tell their stories from questions and comments made by school children during their organised visits to the Museum, to research information on World War II. They often said that talking to members about their wartime experiences was the best bit of the visit. Many were surprised to find that the authors were now in their 70s and 80s, however, having read a short account beforehand of what they got up to as children in World War II. Wisdom comes with age!
Price £4.99 plus £2.50 UK postage.
The Flixton story (by Bob Cossey)
This is the Museum Guide. From the first meeting of enthusiasts late in 1972 to the present, with brief histories of each of the aircraft on display. Includes a short history of the military airfield nearby and resident U.S.A.A.F unit in WWII: 446th Bomb Group. Softcover, 72 pages, with 34 photographs.
UK price £4.50 (including UK postage).
Colonel Turner's Department (by Huby Fairhead) *
An illustrated booklet containing memoirs of the RAF men who operated the secret Decoy Sites during World War II, constructed to lure enemy bombers away from genuine targets such as airfields, factories, freight yards, etc. Colonel Sir John Turner was in charge of the British Decoy and Deception schemes as an Air Ministry department with its HQ at the Sound City Film Studios at Shepperton in Middlesex. Ingenious methods were employed to deceive the enemy bombers. Softcover with 47 pages and some illustrations. Price £5.50 including p&p.
*Sorry - this book is temporarily out of print
Unsung heroes of RAF Air-Sea rescues (By Stephen Brewster Daniels)
This 20-page, illustrated booklet (produced in support of the museum) is an extract from Stephen Daniels' book "Rescue From The Skies" first published in 1992. It has been produced as a small tribute to all who served at Royal Air Force Air-Sea Rescue Units all over the world - especially No.24 ASRU at Gorleston, Norfolk - and those who co-operated above
ISBN 0-9540295-3-4
UK price £3.00 (including UK postage)
Special Air-Sea Rescue Marine Craft Print Offer!
Set of 19 colour prints showing side-elevation of Air-Sea Rescue High Speed Launches, plus 1 b/w "Proposed Long Range Rescue Craft". Ideal for framing, they measure 111/2" x 9" (292mm x 230mm). Craft featured: Nos. 100, 106, 107, 121, 128, 156, 164, 188, 194, 340, (Pinnace) 1250, 2507, 2543, 2564, 2595, (TTL) 2596, 2634, 2704, 2737.
UK price £15 (including UK postage).
The Line trophy - A Collection of aviation stories - (Dave Moore)
The Museum celebrated its 25th Anniversary in 1997 and, to mark the occasion, a competition for short to medium length stories with an aviation theme was introduced. This annual competition has steadily attracted a growing number of entries to win for the successful author the coveted Line Trophy for a year. Dave Moore (the organiser) has made a selection of 44 from the many entries received and, if it is successful, he hopes to produce other volumes.
Line Shooting is old Service slang for someone recounting a story with embellishments to make them, or the event, appear more important or dramatic than in reality. The entries received, however, are certainly not for ridicule, although perhaps some might have been penned with "tongue in cheek". Whatever, the events in question - some serious and others humorous but probably never before appearing in print - are now permanently documented for all to enjoy.
108 pages, softback. UK Price £5 (including postage).
Museum DVD
Running time is appoximately 40 , and it covers much of the extensive collection at Flixton.
UK price £4.99 plus £1.50 postage.
Wartime WAAF – 1939-1945 (by Jean Patterson)
Jean's fascinating, true-life story of her service in the Women's Auxiliary Air Force during World War II.
141 pages with illustrations and signed by Jean. All her memorabilia – pay book, passes, documents and medals - are on display in the Museum. ISBN978-1-908115-00-3.
UK price £8.95 plus £1.50 postage.
A Grand Aircraft (Geoff Hunt RSMA)
<![if !vml]>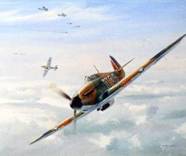 <![endif]>
This is a signed, limited edition print (950 numbered copies), showing two Hawker Hurricane Mk1 aircraft of 257 Squadron over the Thames Estuary on 18 August 1940 during the Battle of Britain, at a time when the squadron was operating from Martlesham Heath, near Ipswich in Suffolk. In September 1940, at the height of the Battle, Squadron Leader Bob Stanford Tuck took over command of the squadron.
This colour print (measuring 534mm x 450mm overall) is signed by 6 pilots who flew operationally with 257 Squadron during the Battle of Britain: Peter Brothers, Ron Forward, Alan Hedges, Henry Hoyle, David Hunt and Reg Nutter. The principal aircraft in the picture (P3175) is exhibited in a wrecked state in the RAF Museum, Hendon. Major parts from the second aircraft (P3708) are being restored as a Hurricane exhibit at Flixton, with the proceeds from print sales going towards this project.
Price of the standard print signed by 6 pilots is £45 (incl. p&p but add £3 if outside the UK), supplied by post in a robust 7.5cm diameter cardboard tube. A Certificate of Authenticity is included.
(A small number of these prints have been signed by 40 Battle of Britain Hurricane pilots and are offered at £335 per copy. Details of this very special print can be found on another website: http://www.waltonnaze.demon.co.uk/print/
Payment information:
Payment by cheque, please, made payable to The Norfolk & Suffolk Aviation Museum.
Overseas sales by prior arrangement only owing to there being no credit card facility, and high bank charges for conversion of non-£sterling cheques or cash.
Please send your order with payment to:-
Norfolk & Suffolk Aviation Museum
Net-Sales
The Street
Flixton
Bungay
NR35 1NZ
Walk around aircraft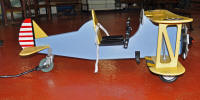 Our carpenters are making some walk around aircraft for use of our visitors with small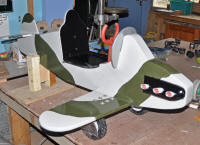 children. These have proved very popular, so much so that we have been asked how much they cost. We will be able to take a small number of orders for the aircraft at £150 each. We regret that we can not accept telephone or postal orders as there are a large number of possibilities which we need to discuss with you. The aircraft that we have are strictly for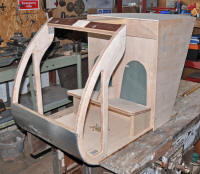 VERY SMALL children (up to aboput 3 years), we can adjust that at your request for your own orders.
The helicopters would be more expensive, please call in for details.